♥♥♥
I am very happy that I may share these beautiful photos from one of my customers´ wedding today!
She wears a one-of-a-kind two coloured wedding dress handmade by me.
Thanks to Miriam and her husband for the pictures!
♥♥♥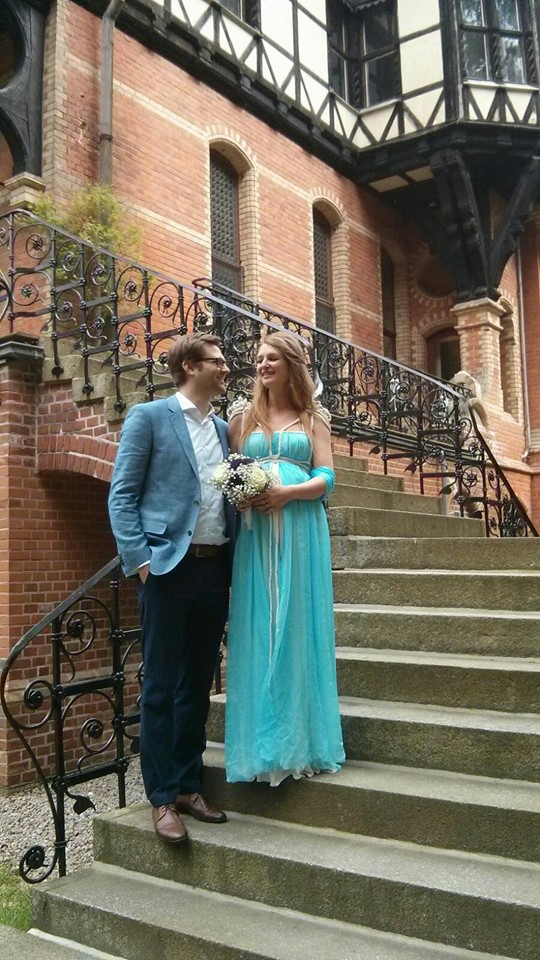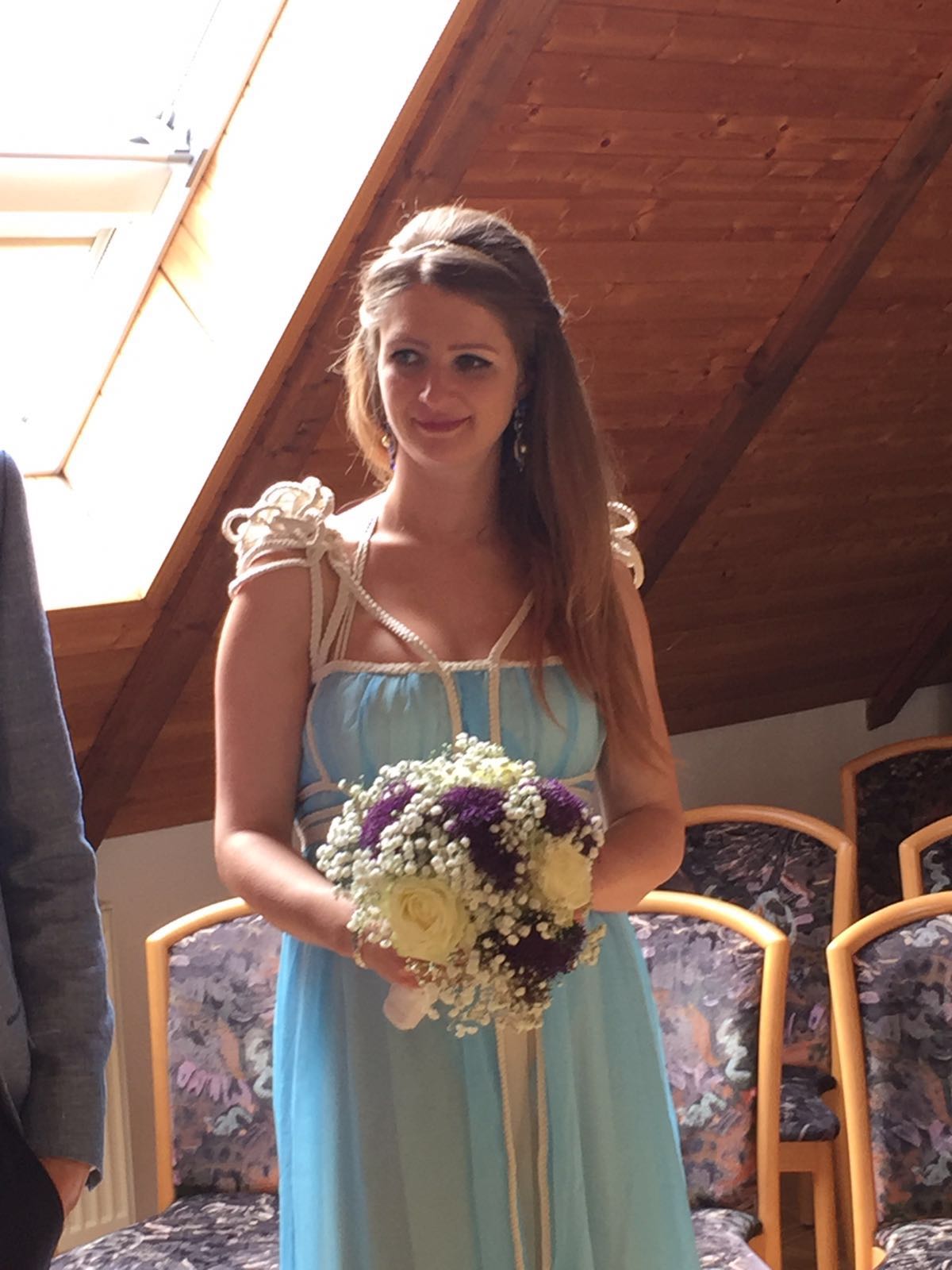 Ich bin ganz begeistert von diesen schönen Hochzeitsfotos, die mir meine Kundin Miriam kürzlich geschickt hat 🙂
Sie trägt ein speziell für sie entworfenes Brautkleid in beige und hellblau, zu dem ich einen passenden hellblauen Seidenchiffonschal genäht habe. Wie immer bei Spezialanfertigungen werdet ihr dieses Modell nicht unter den aktuellen Angeboten im Shop finden, es zeigt aber in einem weiteren schönen Beispiel wieviele Variationsmöglichkeiten ihr bei der Gestaltung des ganz individuellen Entwurfes eures (Hochzeits-) Kleides habt.
Darüber hinaus könnt ihr gut sehen, wie wunderschön dieser Schnitt mit Babybauch darunter aussieht 🙂
Weitere Beispiele folgen demnächst!
Habt einen schönen Abend,
Eure Rohmy